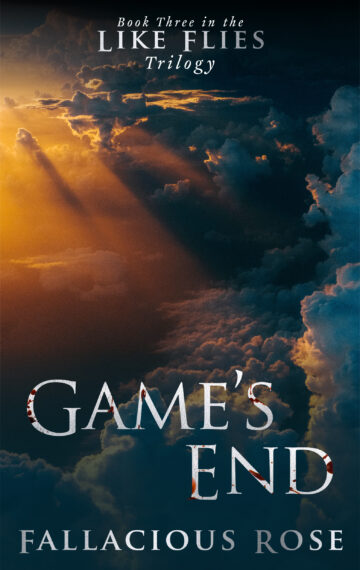 Buy on Amazon
Find the mountain that rises above all waters. The path is through the Gates of Hell.
War has come to Asgard, and only a riddle can save the gods from their destiny. In the third book in the Like Flies trilogy, Asgard has a new ruler, and the Game is done. But Set does not accept the authority of Isis, the new Queen. For the first time in millennia, war has broken out among the immortals, and this time, there'll be no holds barred.
But the gods are not the only ones who play a long game. It seems that there is a power beyond both earth and Asgard. The question is, what does She want, and why? While Baldur and Green race against the doomsday clock to find the mountain that rises above all waters, Set looks for the key.
War without boundaries, layers on layers, games within games. The fight for free will continues, and the stakes couldn't be higher.
"One of the most unusual paranormal trilogies I've ever read. Every tale from this author is original with her trademark quirk. Fallacious Rose's work is always different, witty and engaging!" (Saundra Wright, Amazon reader)
BUY NOW