Rose's pick of the best indie fiction…
Immortal North, by Tom Stewart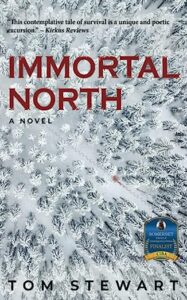 "What do you tell the fawn being eaten alive by wolves? What do you tell the child born into a house of abuse? The hurting and the ruined, tell them everyone you meet has something to teach you, that they were a bad person in a past life and whatever other lives. No…"
Immortal North is a novel about a widowed trapper and his beloved son living alone in the Canadian wilderness.. Its hauntingly beautiful prose and heart-aching story telling will have the book lingering in your head for weeks. Evocative, tragic, uplifting…I can't recommend it too highly. And you learn a lot about hunting!
You can buy Immortal North here.
Hate Hunters, by Mari Georgeson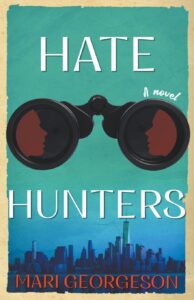 It's The Future. North America's split into the Patriot States and the United States of Virtue. In the US of V, Alma Willingsby visits Births, Deaths & Marriages to register herself, officially, as (23%) Black. She's finally free of the burden of White Guilt! But things take a nasty turn when, prostrating herself in her new flowery sundress in front of a recently unearthed slave burial site, she's filmed by the Hate Hunters crew. And so begins the Flower Butt incident…
Hate Hunters is a gentle satyrical skit on the woke world view. It's witty, fun and doesn't stoop to caricature. The ending is surprisingly sweet and I think will please woke and unwoke alike.
You can buy Hate Hunters here.
Little Sister Song, by Sarah Creasy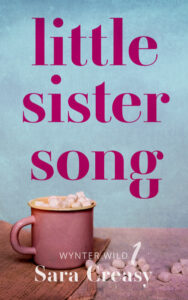 When Wynter escapes from exploitative cult The Light and seeks refuge with her three half brothers, things quickly get complicated. Caleb and Jesse are ready and able to take care of her, if the welfare system will allow them to, but Indio's in and out of trouble with the law and life in general. The novel is a moving story of sibling love and the challenge – especially for a child – of moving on from a damaging cult. It's also a gripping page turner, and not at all corny. You will want to read the sequel!
You can buy Little Sister Song here.
Tales of the Wild, by Peter Thomson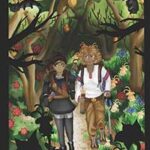 This fantasy series combines the whimsical humour of Terry Pratchett and the magical inventiveness of J.K.Rowling, with a tolerant kindliness all its own. You won't find any flame-haired heroines or smouldering heroes here, but you will find piratical ape ladies, shape-shifting aristocrats bent on financial malfeasance, and middle-aged magicians with a taste for adventure. The writing is excellent; you find yourself remembering the inhabitants of Thomson's Wild long after they've forgotten you.
You can buy the first book, Into the Wild here.
Death Magnanimous, by Michael Martin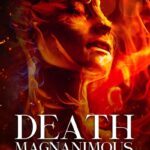 Hotshot lawyer Charlie Chessman wants to die. After he suffers horrific burn injuries in a light plane crash, he's transferred to a cutting edge burns unit where the medical staff painstakingly try to restore his ability to live a normal life. But despite the devotion of his sister, the crush he develops on a beautiful  and intelligent burns nurse, and the disturbing attentions of Louis, his personal hospital assistant, Charlie's still determined to end it all. The book, beautifully written and with flawlessly authentic dialogue, is an exploration not so much of suicide as of what it feels like to live on the edge of death. Gritty,  moving, and worth it.
You can download it free here (sorry, free download ended but will update soon.)