"Self-published books are crap!"
Well,  sure, some are – and so is a lot of traditionally published fiction. The difference? A publisher judges the quality of a book by whether it'll sell and only that. A really good indie author writes primarily for love, not money.
But yeah, there's a lot of bad writing out there – and that's why The Bookshop. Because here, you'll find only the best!
And here's the first (of many) offerings…
Little Sister Song, by Sarah Creasy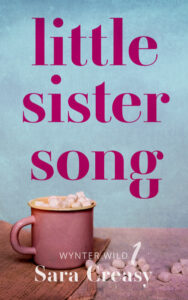 When Wynter escapes from exploitative cult The Light and seeks refuge with her three half brothers, things quickly get complicated. Caleb and Jesse are ready and able to take care of her, if the welfare system will allow them to, but Indio's in and out of trouble with the law and life in general. The novel is a moving story of sibling love and the challenge – especially for a child – of moving on from a damaging cult. It's also a gripping page turner, and not at all corny. You will want to read the sequel!
You can buy Little Sister Song here.
Tales of the Wild, by Peter Thomson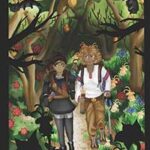 This fantasy series combines the whimsical humour of Terry Pratchett and the magical inventiveness of J.K.Rowling, with a tolerant kindliness all its own. You won't find any flame-haired heroines or smouldering heroes here, but you will find piratical ape ladies, shape-shifting aristocrats bent on financial malfeasance, and middle-aged magicians with a taste for adventure. The writing is excellent; you find yourself remembering the inhabitants of Thomson's Wild long after they've forgotten you.
You can buy it here.
Death Magnanimous, by Michael Martin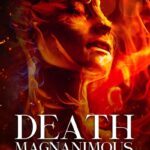 Hotshot lawyer Charlie Chessman wants to die. After he suffers horrific burn injuries in a light plane crash, he's transferred to a cutting edge burns unit where the medical staff painstakingly try to restore his ability to live a normal life. But despite the devotion of his sister, the crush he develops on a beautiful  and intelligent burns nurse, and the disturbing attentions of Louis, his personal hospital assistant, Charlie's still determined to end it all. The book, beautifully written and with flawlessly authentic dialogue, is an exploration not so much of suicide as of what it feels like to live on the edge of death. Gritty,  moving, and worth it.
You can download it free here (during February 23)