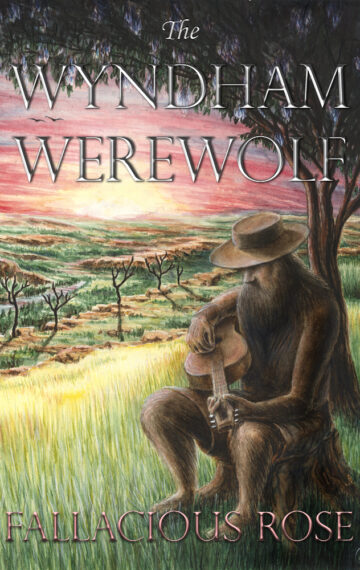 The Werewolf is a collection of quirky short stories set in the Australian countryside. But don't expect to find Aussie folklore and guys in Drizabone talking out the side of their mouths about the weather. These tales take you somewhere completely different….
The Skinwalker….walking down from the shed one night, an internet-addicted teenager is stalked by no ordinary skinwalker
The Wyndham Werewolf….when you're offered a lift home by the local werewolf, think twice
The Grave…An old man plans out his own burial arrangements, but things go a little astray.
Life in the country is stranger than you think.
"The short stories, downbeat and downplayed, yet strangely entrancing, are told in a soft yet menacing style….the sheer quality of Rose's writing style wraps the reader in a big, cosy hug; this is the kind of book you want to read on a rainy night in front of a crackling log fire." Matt McEvoy, Kindle Reviewer

BUY NOW